Easily provide
identity protection

for your entire family.

You do everything online. Help your entire family do it safely – starting at only $6/mo.

PolicyScout customers save 50% – for free.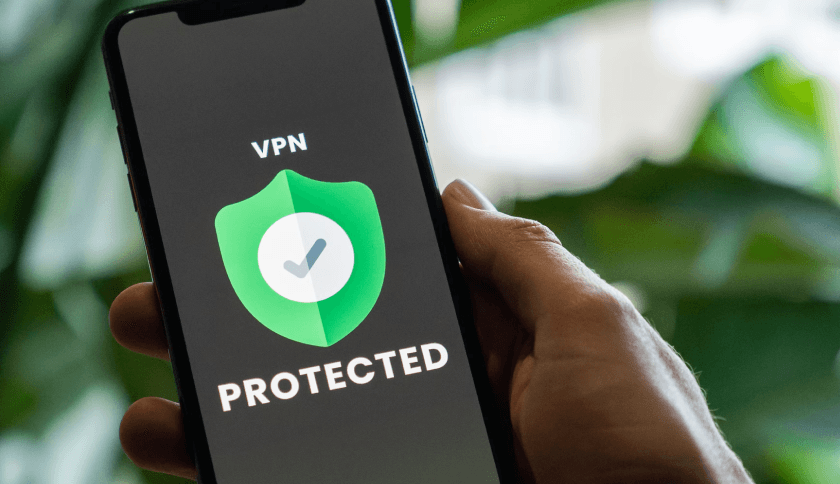 Content
Why trust our opinion?
Our content follows strict guidelines for editorial accuracy and integrity. Learn about our and how we make money.
What is Identity Protection?
Effective identity protection requires more than alerting you to threats. It also requires action to prevent and resolve issues in real-time, so you and your family can do what you love online – safely.
Financial Fraud & Credit Protection
Today's financial tools and risks require you to stay a step ahead of threats with credit monitoring, credit locks, and financial tools that can keep your assets safe.
Financial Fraud Trends
+ 18%
Increase in Reported Fraud
(U.S. FTC 2021)
+ $5.9B
Fraud Personal Financial Losses
(U.S. FTC 2021)
+ 64%
Increase in Bank Account Fraud
(U.S. FTC 2021)
Protect your finances -
Lock and track your credit history
Lock your credit files to stop unwanted inquiries into your credit history. Keep a pulse on your credit health with a monthly credit score and annual credit reports.
Be aware of issues when they happen
With fraud, every second counts. Receive near real-time alerts for new inquiries to your credit file - like if someone is trying to open a new credit card or bank loan in your name.
Safeguard your bank accounts and home titles
Get alerts for suspicious changes to your bank accounts and property titles - like if your name was removed from your bank account or if a co-worker was added to your home title.
Get Alerts on Suspicious Transactions
Catch early signs of fraud by staying on top of your bank transactions. Set up automatic tracking for erratic spending and alerts when transactions are above your set thresholds.
Common fraud protection questions -
What is credit monitoring?
Credit monitoring is a service that alerts you to if someone tries to access your credit to take out loans or open bank accounts in your name.
Which credit bureaus should I be monitoring?
Credit scores are calculated using data from the three major credit bureaus - Experian, Equifax and TransUnion. Your FICO score is a three-digit number based on the information provided by these credit bureaus that determine your creditworthiness. Digital identity Protection Services will monitor your FICO scores and the three major credit bureaus scoring.
What methods can be used to protect my finances?
There are a few key things that a digital identity protection service like Aura can protect your personal finances. - Credit monitoring: Get near-real time alerts to prevent fraud. - Credit locking: Quickly lock and unlock your credit to secure your accounts from unwanted inquiries. - Credit Scores and Reports: Stay on top of your credit score with monthly credit reports to stay on top of your history - Financial Transaction Monitoring: Link your bank accounts to track suspcious spending
When does it make sense to lock or freeze my credit?
A credit freeze is a safegaurd you can put in place to limit others from viewing your credit reports. If you suspect your identity or information has been comprimised, you can freeze your credit to prevent anyone from opening a line of credit in your name.
Save 50% on world-class protection – for free thru PolicyScout.
We've teamed up with Aura to provide you the best identity protection services available – at the absolute lowest price. View options
Identity Theft Protection
Your identity is the key to all that you've built thus far and what you can build ahead. Identity theft is growing at an exceedingly rapid pace and requires enlisting ways to detect and avert threats early to your identity, accounts, and privacy.
Identity Theft Risks
6 sec
Every 6 seconds there's a new
victim of ID theft and fraud
(U.S. FTC 2021)
2x
Increase in reported ID theft
 cases from 2019 to 2021
(U.S. FTC 2021)
22B
Number of records exposed 
across 4,000 breaches in 2021
(U.S. FTC 2021)
Protect your identity -
Be alerted to threats early and quickly
Set up monitoring and real-time alerts to detect if your identity, accounts, and passwords have been breached. Use a Password Manager to make it simple to secure your accounts with strong passwords to reduce security risks.
Monitor identity threats on multiple fronts
Monitor both your Social Security number and bank accounts to catch signs of fraud early – Be able to detect someone using your SSN to open a bank account in your name, to stop problems before they begin.
Reduce privacy and identity risks
Data brokers collect and sell your info to advertisers and telemarketers—exposing you to unwanted ads or scams. Send requests to remove your data from brokers so you can take control of your privacy.
Have a backup plan should identity theft ever occur
Have access to the help of Identity Restoration & Recovery experts to navigate credit bureaus, help you initiate credit freezes or locks, and work with you around the clock to resolve your fraud incident.
Common identity protection questions –
What is identity theft?
Identity theft is a type of fraud when someone steals your personal data (such as your name, address, phone number, social security number, credit card bumber, passport number, IDs, etc.) to commit crimes in your name.
How would identity theft affect my credit score?
Your credit score can be at risk if someone steals your credit card information to make unauthorized purchases that you cannot afford, or if someone attempts to open credit in your name. If you ever suspect you are at risk of identity theft, we recommend freezing your credit right away.
How does identity theft happen?
While there are many forms of identity theft, the four most common fraudulent techniques are: Data Breaches - Fraudsters can steal or obtain information from data breaches or personal information saved on websites. Viruses & Malware- Clicking on unknown links, visiting unknown websites or connecting an unknown USB can put you at risk of downloading malware. Phishing Attacks - These attacks are commonly delivered by emails or texts, where people pressure you into confirming your identity or asking your usernames or password. Physical Theft - You can have your identity put at risk if you lose your wallet, cards or ID's, or thieves may attempt to steal your physical mail.
What does Identity Theft Insurance cover?
Identity Theft Insurance provides coverage for eligible losses after a stolen identity event. It can reimburse victims for money spent on the repair process to your credit and finances.
How do identity thieves steal my personal information?
There are many ways in which scammers can steal your personal information, with the most common being the purchase of information that was exposed in data breaches. With over 36B personal records exposed in data breaches in 2020, even the most careful people can be put at risk to an online fraudster. Identity Theft Protections services like Aura can help protect your personal information, and monitor your online presence to ensure you are the only person with access to your information.
Online & Device Security
Every PolicyScout + Aura plan comes with intelligent safety tools—VPN, antivirus, password manager, and more—to protect your online privacy and data.
Online & Device Security
350k
New malware programs discovered each day
(AV-Test 2019 report)
677M
Known malware programs in existence as of 2019
(AV-Test 2019 report)
+19%
Increase in phishing and scam sites in 2020
(Forbes/Google)
Protect your online activity -
Secure your online accounts
Use a strong Password Manager to generate unique, strong passwords to secure your online accounts. Set up alerts if you have a weak or breached password, to be able to quickly update your credentials on select sites.
Secure all of your devices from malware and viruses
Stay safe from malware, spyware, ransomware, adware, and more with Antivirus software. Automatically detect and isolate malware threats to secure your devices.
Keep your online activity hidden from hackers
Use a military-grade encryption VPN (Virtual Private Network) to shop, bank, and work online more securely. Keep your online activities hidden on all devices from hackers.
Get alerted to dangerous sites
Use tools that can automatically prevent your devices from entering malicious sites, like malware and phishing sites, that may steal your personal and financial info.
Common online & device protection questions -
What is a VPN?
A VPN (Virtual Private Network) encrypts your IP address allowing you to surf the net with confidence and privacy.
What is antivirus software?
Antivirus software helps keep you safe by detecting and blocking malware - such as viruses, ransomware, spyware, trojans and more - which can infect your device and steal your data. It works behind the scenes scanning, identifying and removing infected files to ensure your online safety.
Why do I need malware protection?
With cybersecurity threats becoming more sophisticated, malware protection can ensure your financial safety by protecting you from even the newest and most advanced hacking techniques.
Which devices can I install antivirus and VPN software?
Antivirus is available for Windows, Mac, and Android and VPN is available for Windows, Mac, iOS, and Android.
Save 50% on world-class protection – for free thru PolicyScout.
We've teamed up with Aura to provide you the best identity protection services available – at the absolute lowest price. View options
Family Protection
Take the steps to keep your family safe with a digital safety plan that can protect them from identity theft, fraud, and online threats.
Is Identity Theft Protection Worth It?

Learn about digital security and identity theft protection and find out if you need it.

Find out what check fraud is, how to spot it, and what you can do to avoid it.
Protect your family -
ID Theft Insurance
Every 6 seconds there's a victim of identity theft – one can't be too careful. Identity Theft Insurance can help you more easily recover from losses and feelings that can occur when identity theft happens.
Keeping kids safe from ID theft
Identity thieves target clean credit profiles for financial fraud. Set up alerts if your child's Social Security Number has been stolen or if their personal information was exposed online.
How much does identity protection cost?
PolicyScout has teamed up with Aura to provide you with the best identity protection services available – at the absolute lowest price. Save 50% – for free thru PolicyScout.
All plans come with 24/7 customer support and $1 million insurance. Also, enjoy a 60-day money-back guarantee on annual plans.
 

Individual

$12/mo $6/mo

Couple

$22/mo $11/mo

Family

$37/mo $18/mo

General
 
 
 
Members
1
2
5 (Kids or Adults)
ID Theft Insurance1


($1M insurance per adult)

$1 Million Coverage
Up to $2 Million Coverage
Up to $5 Million Coverage
White Glove Resolution
24/7 Customer Support
Financial Protection
 
 
 
Credit Monitoring
Credit Lock
Bank Account Monitoring
Financial Transaction Monitoring
401k & Investment Account Monitoring
Monthly Credit Score2
Annual Credit Reports
Identity Theft Protection
 
 
 
Online Account Monitoring3
Personal Information and SSN Monitoring
Spam Call, Junk Mail, and People Search Site Removal
Identity Verification Monitoring
Home Title and Address Monitoring
Criminal and Court Records Monitoring
Lost Wallet Remediation
Child SSN Monitoring3
 
 
Online & Device Security
 
 
 
Antivirus


(10 Devices per adult)

10 Devices
Up to 20 Devices
Up to 50 Devices
VPN


(10 Devices per adult)

10 Devices
Up to 20 Devices
Up to 50 Devices
Safe Browsing


(10 Devices per adult)

10 Devices
Up to 20 Devices
Up to 50 Devices
Password Manager
Other common questions –
I'm not sure which plan is best for me.
No problem. Call Aura at 1-844-939-3681—to learn more about every plan and get help enrollomg.
Also, ask about a free Security Risk Assessment to you know if any accounts have been compromised and what you can do to fix it.
How does the 60-day guarantee work?
Your satisfaction with our products and services is our top priority, which is why Aura is offering a 60 day money-back guarantee for all annual membership plans.
If you want to cancel and request a refund, call Customer Support at 1-855-712-0021 within 60 days of your enrollment and you'll get a full refund of your annual membership cost.
What is White Glove Fraud Resolution?
White Glove Fraud Resolution service removes the stress of recovering your identity and assets if you're a victim of identity theft or financial fraud. A dedicated Aura case manager will work with you to craft a mitigation and remediation plan to help prevent and recuperate existing losses or damages.
This takes the guesswork out of resolving the situation on your own and leaves it with a trained expert.
What happens if my identity is compromised?
Scammers and identity thieves have gotten more sophisticated, so it can be hard to tell if your identity has been stolen.
However, if you believe you are the victim of identity theft, please call Arura at 1-844-939-3681.
Once you become an Aura member, you'll be assigned a dedicated case manager, and an Aura fraud specialist will be there to assist you every step of the way.
What if I want to change my plan later?
You may cancel your plan by calling us at 1-855-712-0021 or canceling online from your Account Membership page. After canceling, your membership will stop renewing.
However, your protection will continue for the remaining days in your existing term. If you purchased an annual membership, you may be eligible for a refund under our 60 day money-back guarantee.
If you have any questions, call Aura at 1-855-712-0021 to learn more.
Which credit bureaus do you monitor?
We monitor and alert you to any new inquiries found on your credit file across all 3 major credit bureaus (Experian, Equifax, and TransUnion).
Reduce hassle and access your three-bureau credit report data in one place with Aura, so you don't need to manually request a TransUnion credit report, Experian credit report, and Equifax credit report separately.
Questions about using PolicyScout?
Why use PolicyScout?
If you're shopping for a new insurance policy, you want to be sure that you've evaluated all your options. As an independent voice in the insurance landscape, PolicyScout has evaluated the big players in the industry so we can help you find the policy for you and your family.
What makes PolicyScout different?
When you purchase insurance straight from a carrier, it's hard to know if you're truly selecting the most valuable option. As an independent website, PolicyScout can suggest the most suitable company for each situation. And because of insurance regulations, you'll never pay more to purchase a policy through us than you would through a carrier directly.
Why use PolicyScout?
PolicyScout works 24x7 to find the right information to help you protect what matters most, for less.
Clear
Information
Cut through the noise to understand what truly matters.
Personalized Recommendations
Uncover the insurance options for your unique needs.
Independent
Honest Reviews
See how the options measure up for value, service, and quality.