Get the
Medicare

plan that's right for

you

.

Quickly lookup and compare your options across top carriers.

See if you qualify for better premiums
We've helped thousands find their medicare plan options - affordably.
We simplify the process of discovering your ideal Medicare plan options by offering three methods to obtain quotes at no cost.
quickly lookup options online,
call to speak with a licensed sales agent at no cost, with no obligation,
or email us any questions you may have.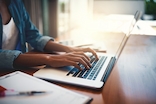 1. Choose your coverage,
Select, or calculate, the coverage amount and term that makes the most sense for you.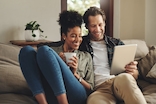 2. Answer quick questions,
Get the quotes available in less than five minutes of your time.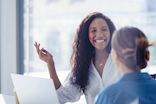 3. Compare quotes and vioila!
Compare quotes and pick your favorite. Then check it off your list.
Why use PolicyScout?
PolicyScout works 24x7 to find the right information to help you protect what matters most, for less.
Clear
Information
Cut through the noise to understand what truly matters.
Personalized Recommendations
Uncover the insurance options for your unique needs.
Independent
Honest Reviews
See how the options measure up for value, service, and quality.
Common Medicare insurance questions –
How do I know if I qualify for Medicare?
Medicare is open to people who are age 65 or older, younger people with disabilities and to those with End Stage Renal Disease. Learn more about Medicare eligibility.
When is the enrollment period for Medicare?
There are a few times when you can enroll in Medicare programs. The Open Enrollment Period for Medicare Part A & B is between January 1 and March 31 of each year. Annual Enrollment Period runs from October 15 and December 7 of each year and during this time:
You can switch from Medicare Parts A & B to a Part C plan
You can switch from Medicare Part C back to Parts A & B
If you have or are signing up for Medicare Part A & B you can join, drop or switch a Part D prescription drug plan
If you have Medicare Part C you can switch to a new Part C plan.
What is a Medigap/Medicare Supplement plan and how do they work?
Medicare Advantage plans are different than and separate from MediGap plans. Benefits provided from within each plan will vary, and consumers cannot have both Medicare Advantage and MediGap coverage concurrently.
What is a Special Enrollment Period and how does it change my eligibility?
You can make changes to your Medicare Advantage and Medicare prescription drug coverage when certain events happen in your life. Such as…
You change where you live
You lose your current coverage
You have a chance to get other coverage (employer, TRICARE or VA, PACE plan)
Your plan changes its contract with Medicare
Other special situations
Are there different types of Medicare Advantage plans?
Yes - there are 6 types of Medicare Advantage health plans. These include: Health Maintenance Organizations (HMOs), Preferred Provider Organizations (PPOs), Private Fee-for-Services Plans (PFFSs), Special Needs Plans (SNPs), Medicare Medical Savings Account Plans (MSAs), Point of Service Plans (POSs). Learn more about Medicare Advantage Plans.
What is general Medicare and when am I eligible to enroll?
Medicare is a health insurance program for:
People age 65 or older.
People under age 65 with certain disabilities.
People of all ages with End-Stage Renal Disease (permanent kidney failure requiring dialysis or a kidney transplant).
Find affordable

Medicare

plans
in under 5 minutes.
Quickly uncover your top options.
What makes PolicyScout different?
Why use PolicyScout?
If you're shopping for a new insurance policy, you want to be sure that you've evaluated all your options. As an independent voice in the insurance landscape, PolicyScout has evaluated the big players in the industry so we can help you find the policy for you and your family.
What makes PolicyScout different?
When you purchase insurance straight from a carrier, it's hard to know if you're truly selecting the most valuable option. As an independent website, PolicyScout can suggest the most suitable company for each situation. And because of insurance regulations, you'll never pay more to purchase a policy through us than you would through a carrier directly.